A lot happened in the DZ BANK Group last year. Here is a summary of the biggest business successes and milestones.
Uwe Fröhlich and Dr. Cornelius Riese became DZ BANK's Co-Chief Executive Officers on January 1, 2019. They succeeded Wolfgang Kirsch, who retired as planned at the end of 2018.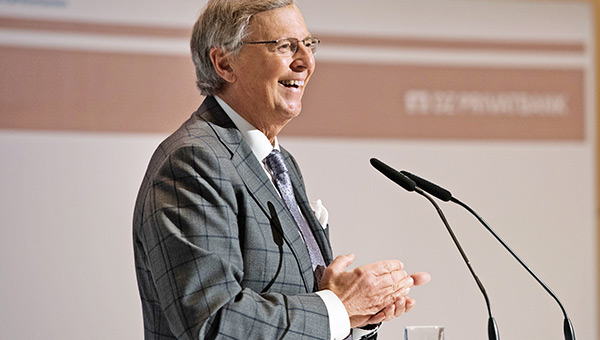 Wolfgang Bosbach, a high-profile German politician and long-standing chairman of the Committee on Internal Affairs of the German Bundestag, was well received by the audience in the Chamber Music Room at the Luxembourg Philharmonic when he gave his keynote speech at DZ PRIVATBANK's Management Forum.
DZ BANK customers have been able to send instant payments themselves since May 2019. In 2018, the bank put in place the technical requirements to enable its customers and those of the cooperative banks to receive instant payments. All payments processing accounts at DZ BANK have been activated for the receipt of instant payments since November 2018. The key advantage is that cash is made available immediately and irrevocably.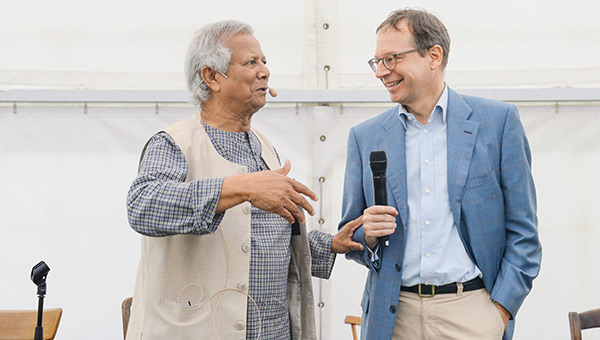 Economist and Nobel laureate Professor Muhammad Yunus from Bangladesh was the star guest and a crowd-puller at the second Friends of Social Business Forum at the R+V academy.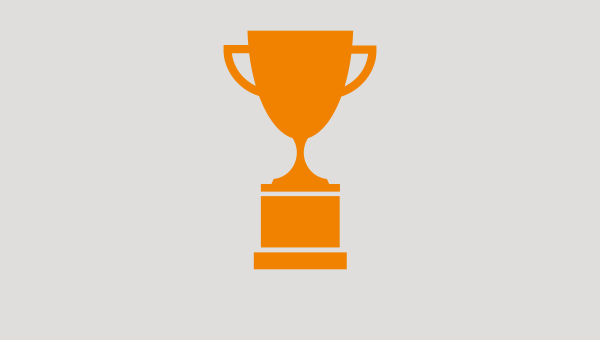 Celebration of success and proof of innovation: TeamBank's easyCredit-Finanzreserve was nominated in the digital retail banking category of the Handelsblatt Diamond Star Award. TeamBank celebrated 10 years of Finanzreserve in 2019.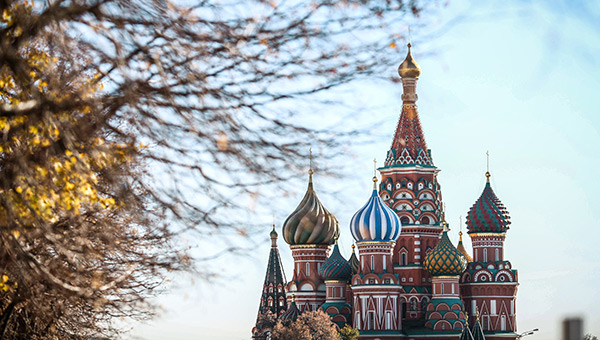 DZ BANK's representative office in Moscow marked its 30-year anniversary. And in November, the DZ BANK branch in Hong Kong celebrated 40 years.
According to fund management statistics of the Bundesverband Investment und Asset Management (BVI) [German Investment Funds Association], Union Investment is the new number 1 in Germany in terms of the volume of assets held in mutual funds.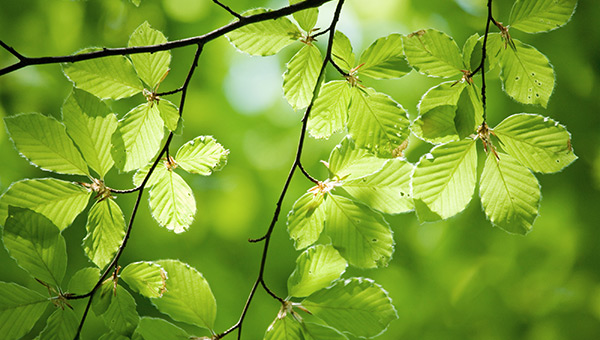 The volume of assets managed by Union Investment in sustainability-oriented funds and investment briefs exceeded €50 billion for the first time.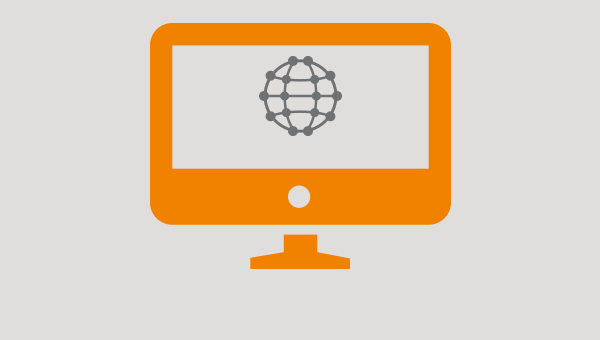 CareFlex Chemie is Germany's first industry-wide, employer-funded, and collectively negotiated supplementary long-term care insurance policy. R+V Krankenversicherung is the managing syndicate leader, with a stake of 45 percent.
VR Smart Finanz: Cooperative banks can now use 'VR Smart online' to handle finance applications of up to €750,000 from business customers in a fully digital process.
Bausparkasse Schwäbisch Hall and the cooperative banks jointly arranged a record volume of home finance in 2019.
A year on from the launch of BAUFINEX, more than 200 partner banks are now using the cooperative B2B digital marketplace for home finance brokers. Schwäbisch Hall developed the platform in collaboration with technology leader Hypoport.